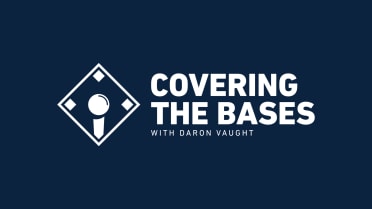 THE OFFICIAL PODCAST OF USA BASEBALL
---
A celebration of baseball, check in every month as Covering the Bases Host Daron Vaught will have conversations with USA Baseball alumni, baseball writers, coaches and much more. Starting in 2021 with episode 37, featuring Jarred Kelenic, Covering The Bases is available to watch in video format, as well as the traditional audio-only medium. The official USA Baseball podcast can be found on Amazon Music, Apple Podcasts, Google Podcasts, Spotify and YouTube.
---
WATCH THE LATEST EPISODE
Check out the "Covering the Bases" playlist on USABaseball.com.
---
LISTEN TO THE LATEST EPISODE