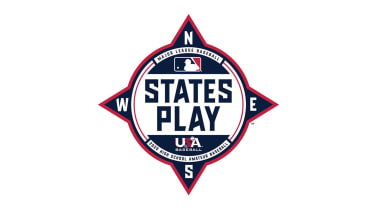 ABOUT STATES PLAY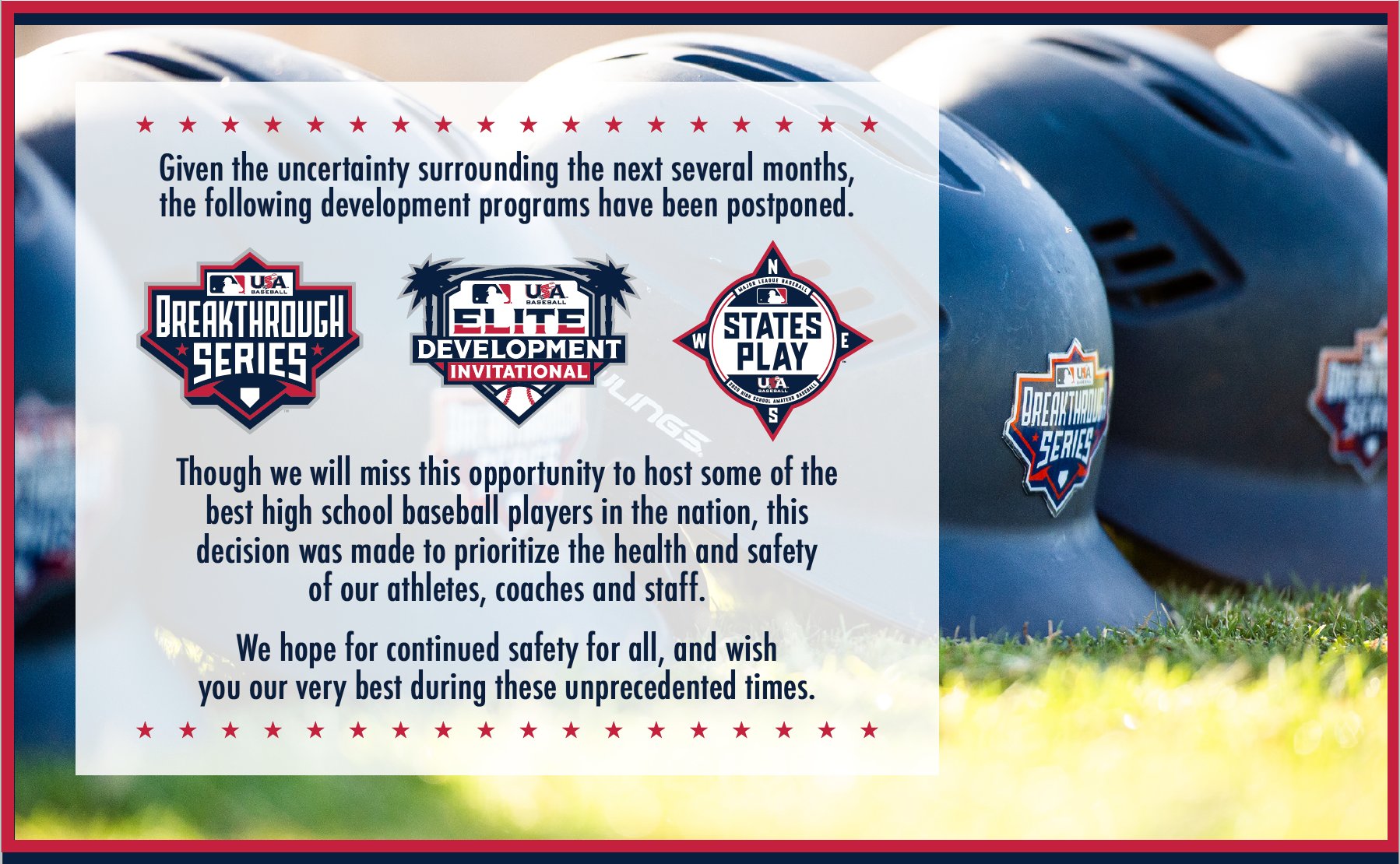 States Play is a premier high school baseball tournament by Major League Baseball and USA Baseball to showcase some of the best rising seniors from "rival states" that historically produce a high volume of collegiate and professional players. The inaugural tournament in 2018 featured Texas against California, with Texas triumphing; while 2019 featured Florida against Georgia.
Each team participating in States Play consists of players living in various parts of each state. The vast majority of the high school players will have already committed to some of the best collegiate baseball programs in the country. In 2018, players were selected by MLB and USA Baseball, with several being chosen after participation in other joint MLB/USA Baseball development-focused events, such as the Tournament of the Stars, Breakthrough Series, Elite Development Invitational, the DREAM Series and the Prospect Development Pipeline (PDP).
Former Major League players with personal or professional histories in the participating states will serve as coaches for each team.
Additional opportunities for the participants will also have the opportunity to undergo unique PDP assessments, consisting of performance vision screening, swing analysis and precise physical testing. These voluntary assessments are supported on-site by USA Baseball, which have helped establish an official identification and player assessment pathway to all 30 MLB Clubs for elite high school age baseball players in advance of the annual MLB Draft.