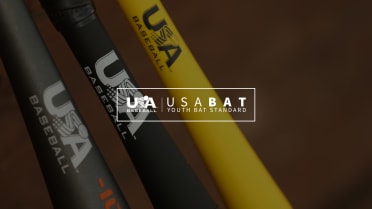 BAT ADVISORY COMMITTEE
As an element of the ongoing follow-up from a previous Board of Directors Meeting, and at the request of its National Member Organizations, USA Baseball has assembled a panel of scientists -- the USA Baseball Bat Advisory Committee -- to provide advice on baseball bat performance standards in amateur baseball. The group will provide its recommendations to USA Baseball Staff, who then convey these views to the National Member Organizations of USA Baseball.
The Baseball Bat Advisory Committee works in close conjunction and consultation with other relevant USA Baseball Committees and consists of three members: Dr. Glenn Fleisig, Dr. Alan Nathan and Dr. Daniel Russell.
The biographies of these individuals are below:
Glenn Fleisig, Ph.D., has worked with Dr. James Andrews and other colleagues to understand and prevent injuries in baseball and other sports in his twenty years at the American Sports Medicine Institute. Dr. Fleisig has made more than 200 scientific presentations at meetings throughout the world and has published more than 95 scientific papers, including "Relationship between Bat Mass Properties and Bat Mass Velocity."
Alan M. Nathan, Ph.D., has been Professor of Physics at the University of Illinois at Urbana-Champaign for more than 30 years. His primary scholarly work has been in the area of experimental nuclear/particle physics, and he has an international reputation in that field. In recent years, he has added the physics of sports, primarily baseball, to his research portfolio. He has published numerous scientific papers on the subject and has provided scientific advice to a variety of organizations on the issue of bat performance. He currently serves as a member of the scientific panel that advises the NCAA on bat and ball performance.
Dr. Daniel Russell, Ph.D., is an Associate Professor of Applied Physics at Kettering University in Flint, Mich., where he teaches physics and acoustics to undergraduate students. He earned his Ph.D. in Acoustics from the Pennsylvania State University in 1995, specializing in structural acoustics and vibration. For the last eight years he has investigated the vibration and acoustic signatures of baseball and softball bats. His research explores the physics of the trampoline effect in hollow metal and composite bats and the vibration in the handle that contributes to sting. He also has an extensive website with articles explaining the physics of baseball and softball bats and the metrics used to measure bat performance.
USA Baseball bat testing statement
Statement regarding its Youth Bat Testing Field Study:
USA Baseball has announced the conclusion of Phase One of its Youth Bat Testing Study. USA Baseball will now move to Phase Two testing. In Phase One, data were collected to determine bat and ball characteristics during actual batting. In Phase Two, data will be collected to determine bat characteristics in a lab setting. As previously stated, the objective of this testing is to ascertain if the BBCOR testing standard is applicable to the multitude of youth bat options (i.e. -11, -10, -9 weight differentials, etc.). Further questions can be directed to Paul V. Seiler, Executive Director/CEO of USA Baseball.