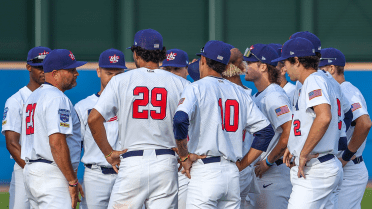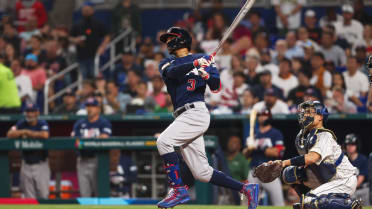 USA Baseball Boasts 156 Alums on Opening Day Rosters
USA Baseball announced today that 156 alumni kicked off the 2023 Major League Baseball season on Opening Day rosters. In addition, all 30 Major League Clubs feature at least two former USA Baseball national team members to begin the season.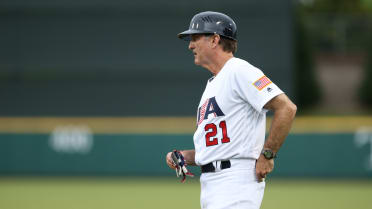 Cal Poly's Larry Lee To Manage 2023 Collegiate National Team
USA Baseball announced that California Polytechnic State University's Larry Lee will manage the 2023 Collegiate National Team. Lee is entering his 21st season at the helm of the Mustangs and is the winningest head coach in Big West Conference history, amassing 614 wins with Cal Poly and 1,074 overall in his career.
Date
Opponent / Event
Venue / Location
Time (ET) / Score
Notes

Jun 25

CNT Training Camp (Game 1)

USA Baseball National Training Complex

Cary, North Carolina

3:00 p.m. ET

Jun 26

CNT Training Camp (Game 2)

USA Baseball National Training Complex

Cary, North Carolina

6:00 p.m. ET

Jun 27

CNT Training Camp (Game 3)

USA Baseball National Training Complex

Cary, North Carolina

7:00 p.m. ET

Jun 28

CNT Training Camp (Game 4)

USA Baseball National Training Complex

Cary, North Carolina

6:00 p.m. ET

Jun 30

Chinese Taipei vs. USA

20th USA vs Chinese Taipei International Friendship Series

USA Baseball National Training Complex

Cary, North Carolina

5:00 p.m. ET
See full Schedule