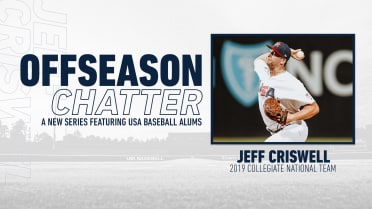 Offseason Chatter with Jeff Criswell
On the next episode of Offseason Chatter, we catch up with Collegiate National Team alum Jeff Criswell. Criswell talks about being invited to play for Team USA, what playing at the international level for the first time was like and continuing to follow in his Dad's footsteps heading into professional baseball. Criswell also shares a few of his favorites from the USA Baseball Shop.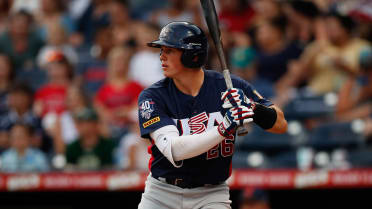 Listen Now: Covering the Bases with Adley Rutschman
Covering the Bases host Daron Vaught is joined on this episode by Collegiate National Team alum, 2019 Golden Spikes Award Winner and 2019 first overall draft pick Adley Rutschman. Rutschman talks about his approach during the recruiting process, his time as a two-sport athlete at Oregon State University, and his admiration for his teammates and the experience witnessing different baseball cultures while playing on the Collegiate National Team.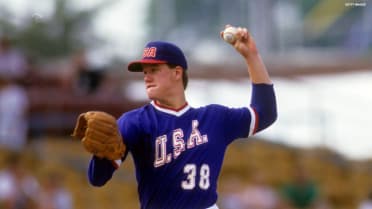 Listen Now: Covering the Bases With Jim Abbott
Jim Abbott talks about his experience speaking at his daughter's Pre-K Career Day, his historic no-hitter against the Cleveland Indians and how playing for Team USA was the best team experience he ever had playing baseball.