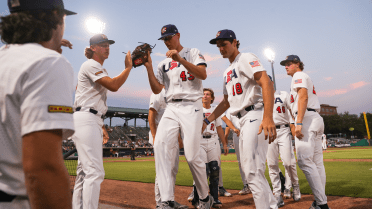 IDENTIFICATION EVENTS
The primary pool of players under consideration for the Collegiate National Team is comprised of non-draft-eligible players currently playing baseball at the collegiate level. A selection of the year's USA Baseball Collegiate National Team field staff and USA Baseball staff members will evaluate data from the current college season, as well as possibly using data from the prior summer collegiate wood bat leagues, as they deliberate on players for the national team.
Once the staff has reached resolution, USA Baseball will contact the player's head baseball coach and offer a player a spot on the roster, as well as discuss their expected role on the team. In some instances, roster spots may not be offered, but instead players may be invited to the Collegiate National Team training camp for a trial period where the final roster will be determined.
To recommend a player, please contact Eric Campbell at [email protected].