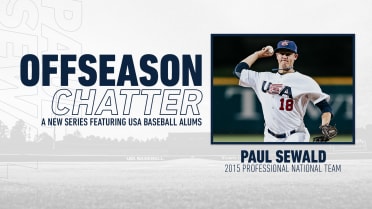 Offseason Chatter with Paul Sewald
On the latest episode of Offseason Chatter, we catch up with Professional Team alum Paul Sewald. Sewald talks about getting the call to join Team USA, his decision to continue the grind of playing professional baseball and how he owns the offseason. Sewald also shares a few of his favorites from the USA Baseball Shop.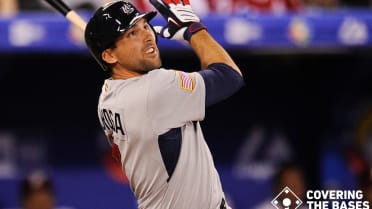 Listen Now: Covering the Bases with Mark DeRosa
Covering the Bases host Daron Vaught is joined on this episode by USA Baseball alum, 16-year MLB veteran and MLB Central host Mark DeRosa. DeRosa talks about his first MLB at-bat against Randy Johnson, his desire to play for Team USA in the 2009 World Baseball Classic and his transition from the field into the studio for MLB Network.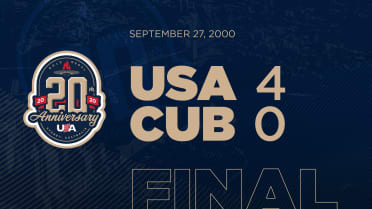 Date
Opponent / Event
Venue / Location
Time (ET) / Score
Notes

Mar 22

USA vs. Nicaragua

WBSC Baseball Americas Qualifier

Surprise Stadium

Surprize, Ariz.

CANCELLED

Mar 23

USA vs. Dominican Republic

WBSC Baseball Americas Qualifier

Tempe Diablo Stadium

Tempe, Ariz.

CANCELLED

Mar 24

USA vs. Puerto Rico

WBSC Baseball Americas Qualifier

Surprise Stadium

Surprise, Ariz.

CANCELLED

Mar 25

USA vs. TBA (Super Round)

WBSC Baseball Americas Qualifier

Surprise Stadium

Surprise, Ariz.

CANCELLED

Mar 26

USA vs. TBA (Super Round)

WBSC Baseball Americas Qualifier

Surprise Stadium

Surprise, Ariz.

CANCELLED

See full Schedule